Korea 2012 – Coffee in Busan
For those of you who don't know, Korea is obsessed with with coffee. The history of tea is long, exciting, and full of cultural depth; but coffee is the here and now today. Most of the coffee in Korea is terrible; if you think my letter to Saints in State College (posted on this blog) was nice, I would be down right mean to these places.
Thankfully, Downtown Coffee Roasters in Busan would give Cafe Grumpy a run for its money. That spro is a "bright" ray of syrupy sunshine in a city as bright as Miami Beach.
I stumbled into Downtown Coffee while my students were on their Solo's; I wandered down the ally ways in Downtown (hence the name), across from jagalchi fish market. Having already had a lot of coffee that day in Coffee Gong Jang (Also very good, they train roasters and competition Batista's, Don't bother with the one downtown; the one in Seomyeon where they roast is where you want to be) and a couple of others less notable cafes,  I almost didn't walk in.
Many of you are probably wondering; wait… doesn't Jason study tea? whats with the coffee post?
It never clicked with me that coffee and tea are in competition; I enjoy both, just very differently. My primary research is focused on flavor analysis of artisan goods (as is my start up), and I will publish on coffee (probably twice) before I publish on tea. I often use coffee when teaching flavor analysis to my students. Coffee can be a great drink. When it's artisan.
Back to Busan, once in the store, it was easy to tell that the owner/roaster/barista/Chief Executive Dishwasher O Sang-Gyeon (English name Neil) knew his stuff.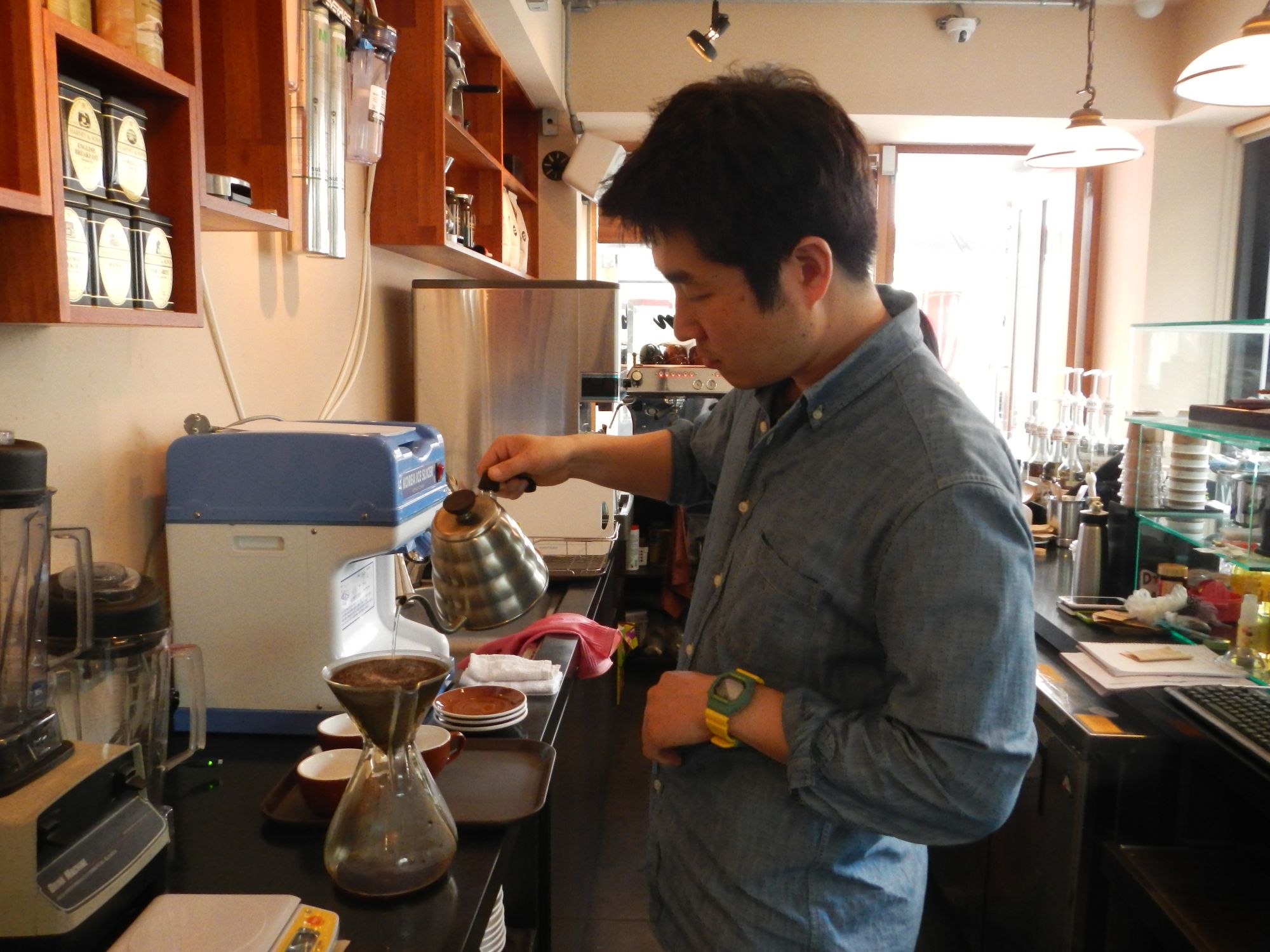 This is a guy who imports Intelligencia and Stumptown for his own reference. I spoke to him for about 15 min, knocked back a single of his signature Copper Dragon Espresso, and told him to give me 20 (min) to pick up my students.
We all ran back and Neil showed us his roaster and set us up a tasting. Great stuff, brewed coffee included. Anyone looking for good coffee in the Busan area should make their way over. Neil even gave us some recommendations for coffee in Seoul.