Korea 2012 Guest Post – Gaby Parker 4
Before the final week of our trip, we had the opportunity to visit Inje University for two days to get to know the students involved in their tea club. The students were so welcoming and prepared awesome presentations on the Korean Language and a Korean Tea Ceremony History!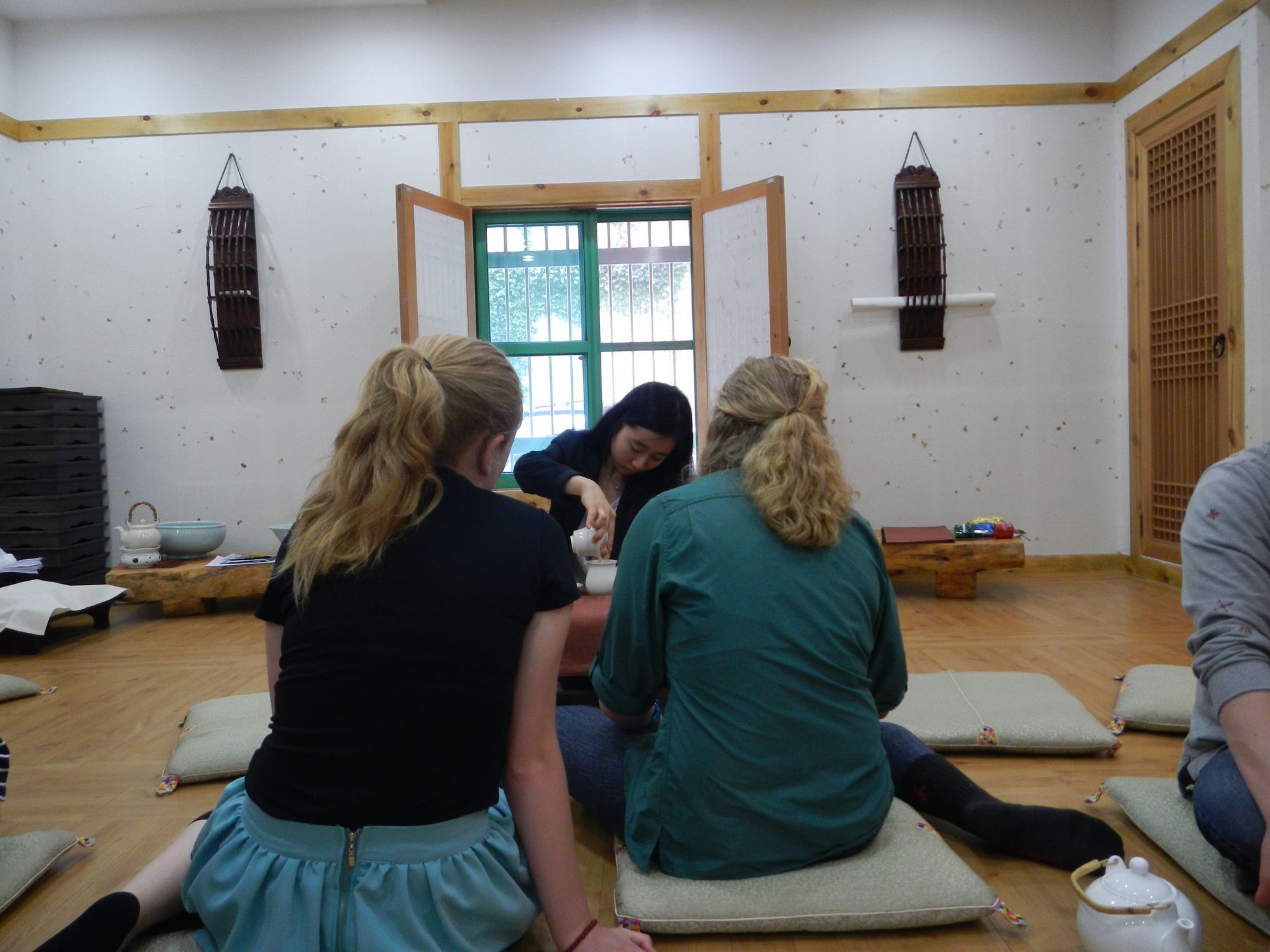 Being on a college campus for just a couple days made me feel right at home, like I was with my Penn State family again…who just spoke a different language and were all very fashionable! I missed the feeling of being a student, coffee and class notes in hand!
You would think after being in Korea more than two weeks that I would have picked up more words than Thank You and Hello! Sadly, that wasn't true but thanks to all of the students who helped with the slideshow I can say a by more! It took me a while to grasp because Korean romanization takes a while to get used to, but I can finally add to a conversation my name, my school and occupation!
In return, we had the opportunity to teach the students Gongfu Cha, Traditional Chinese Tea Ceremony in their beautiful tea house! The tea house is located in the Paik-Inje library! First, we started out with a quick overview of the history and a short demonstration! Liz, Pat, Julie, and I then individually taught a student Gongfu Cha! We brewed a couple Taiwanese oolongs that Professor Park received from Stephane Erler! Out of most green teas, Korean greens have to be my favorite but having that first high mountain oolong again, Gao Shan Hung Shui, I felt right home! My student did such an awesome job!
Also, we spent a couple hours both days doing Gongfu Cha outside under a tent brewing for passing students! It was awesome to get to know some knew people and break through that language barrier! Moments over tea are always most memorable!
I think this is another 'Ah ha' moment that i got from this trip aside from all of the tea knowledge! Some people when wanting to learn about another culture choose to read books, visit museums, or just get lost in the city for awhile an see what'll happen. I've learned that may favorite way of truly getting to understand a culture is simple by getting to know all the different people that make up it up! Everyone is so different and just having a simple conversation about their daily lives gives me a wider appreciation for Korean culture. Through this trip I've got to meet people on the tea fields, little pottery villages, university students, busy business men and women and adorable kids who flock the street without a care in the world!
The people I've had a chance to meet and get to know will forever be one of my fondest memories. I'm going to miss Korea when I have to leave, it's just treated me so well!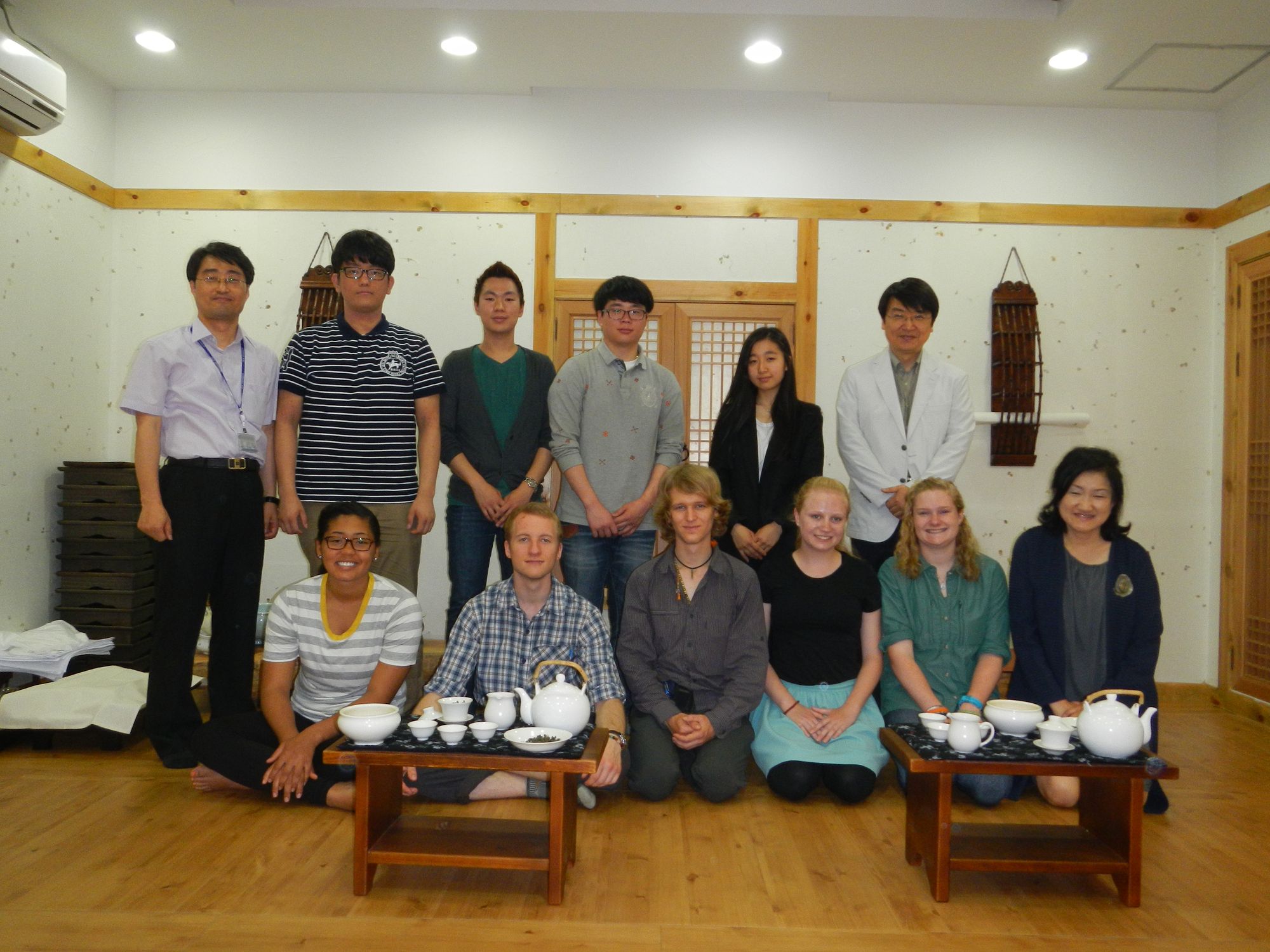 And as we know, culture and society start to adapt or change as the years go by so I cannot wait to come back to Korea one day and see all that's new that's transpired and get that lovely nostalgia feeling from seeing the old!
Till next time,
Gaby Parker