Korea 2012 – Seoul Coffee Walk
Seoul is a great city for coffee; if you can find it.
The big terrible Gelato-waffle-scotch-soju-whisky-bar-coffee-hof's and the trendy cafe's serving 3rd crack beans outnumber the real micro-roasters 14.6 to 1 (that is a real guessed statistic); they have more signage, more customers, larger storefronts, and many of them have wised up to what the uninitiated think a coffee shop should look like.
Pat and I spent 3 days bingeing on caffeine testing each of these places out, and they are all in one solid (awesome) area, Hong Dae (where the cool kids hang (seriously)), in walking distance, and all their coffee got a PQ (Perceived Quality Indicator, more on that large portion of my research soon) of at least 5 out of 7. These places can go toe to toe with any shops on the east coast.
Your fist stop is the main stay of the Scene: 5 Extracts [no good directions… street names and the like are impossible in Korea, this is very close to Chan's, so if necessary, flip the order and ask them their!]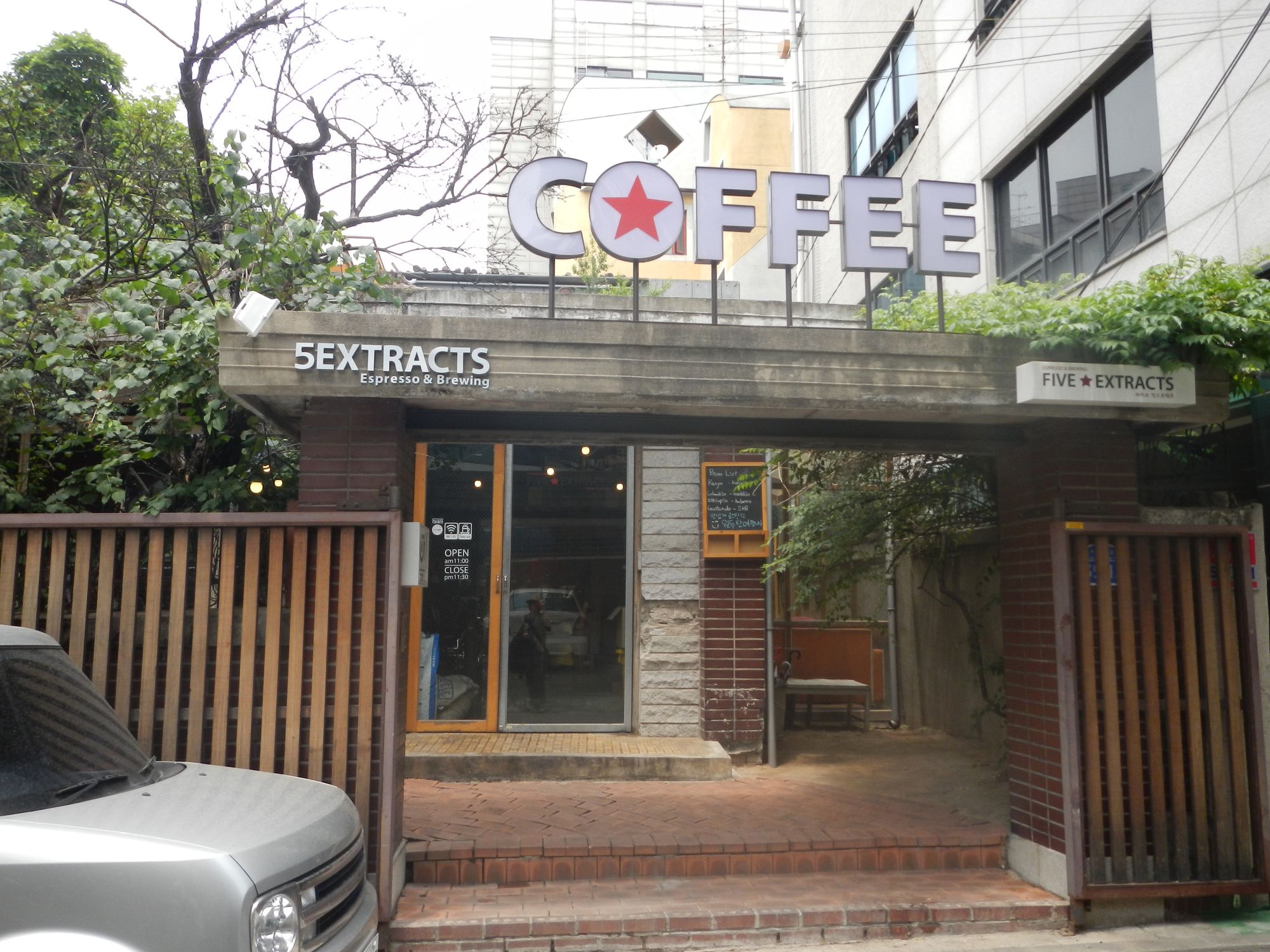 They train more Korea Batista Champion Competitors than anyone else and have the medals to prove it. Everyone specializes in something there, so just ask them behind the bar what they suggest (Probably Siphon Pot! they are one of the few places to do siphon pot in Korea).
After that, chill out at Chan's Espresso Bar
[409-10 Seogyo-Dong Mapo-Gu; Phone 023333562]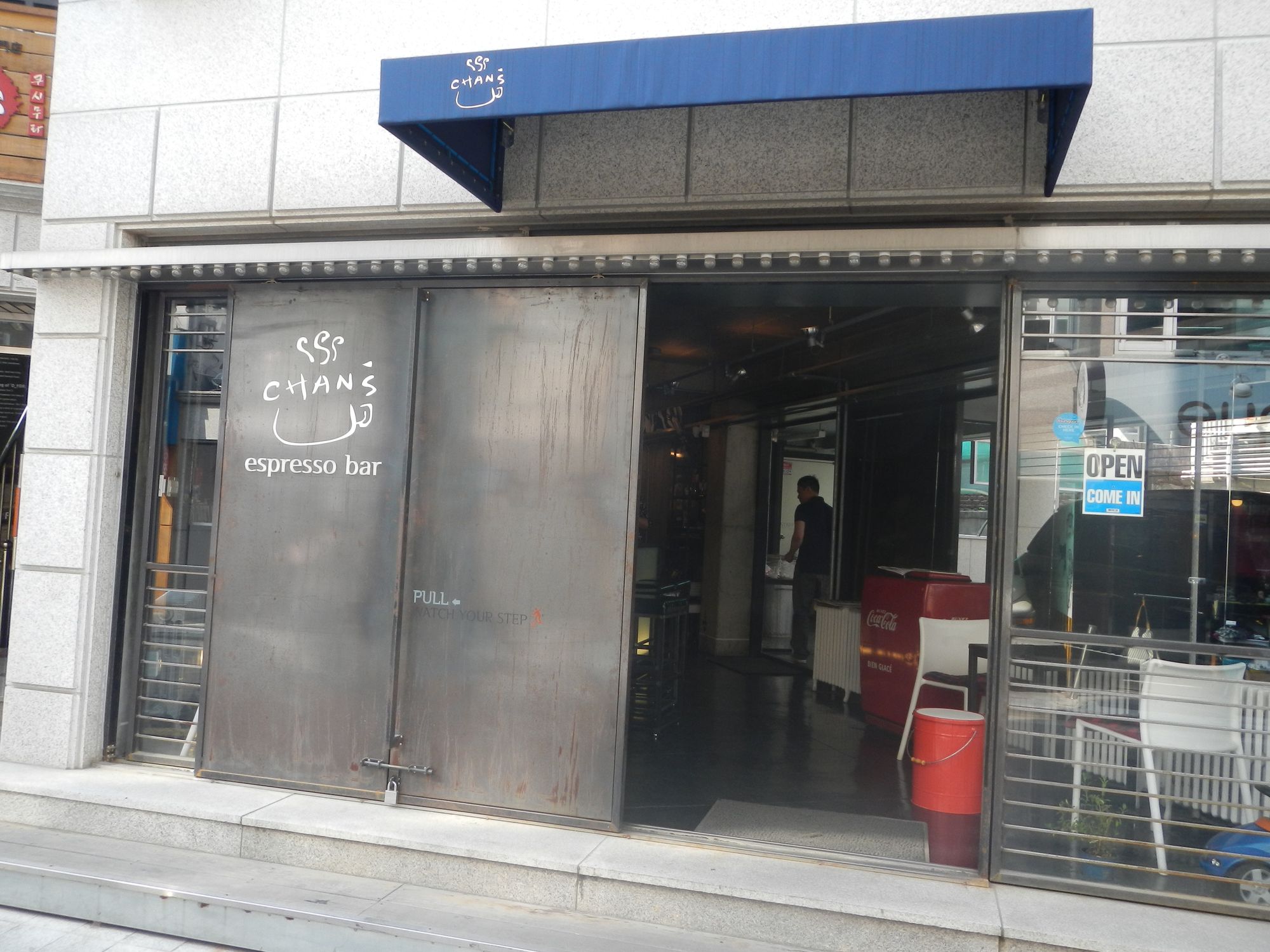 The name says it all, and you know what your going to get. Make sure you tell them you want their "B" Espresso; its the special stuff they serve when they know you know your Coffee.
Wait for the caffeine rush to pass (your just getting started) by having a organic lunch at Bob Cafe (It's not a cafe). Perfect Bibimbap and unbelievable chicken. try the chicken. you will like the chicken.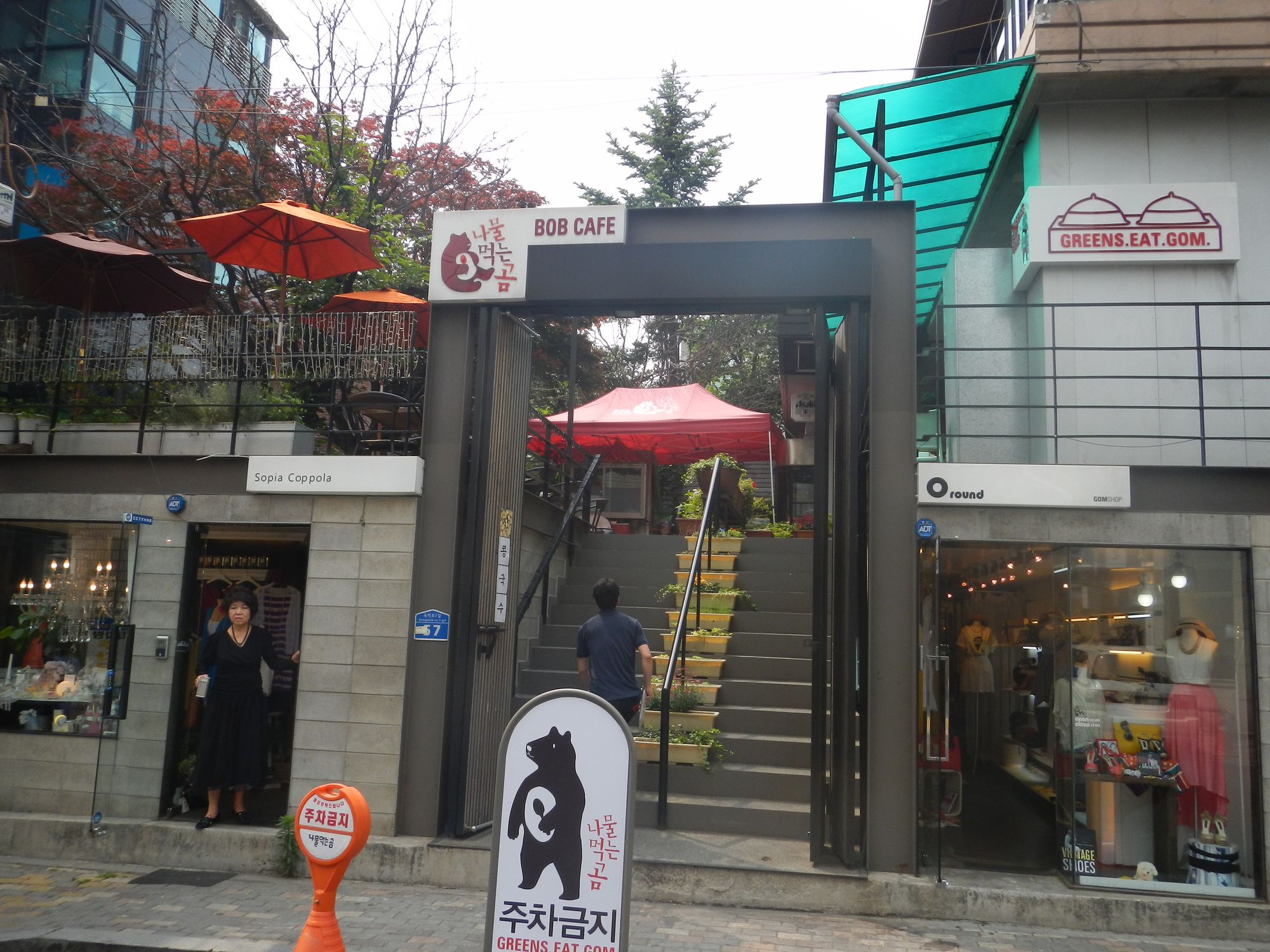 Bob is just on the intersection from 5 Extracts and around the corner from Chan's.
Leave room for desert at Fell + Cole Gastronomic Ice Cream [http://www.fellncole.com/]. Pu'er Ice Cream; it was shou pu', but the delicious malty kind that you think the sugar fairy visits in the Pumador while we all age together. Good stuff. Or if you like fruit you could get the strawberry red wine with Sichuan Lajio ice cream (that one flavor). The Owner, Tristan, knows his stuff (and speaks perfect English, so give him a call when you get lost, but the website has directions and its also right around Chan's).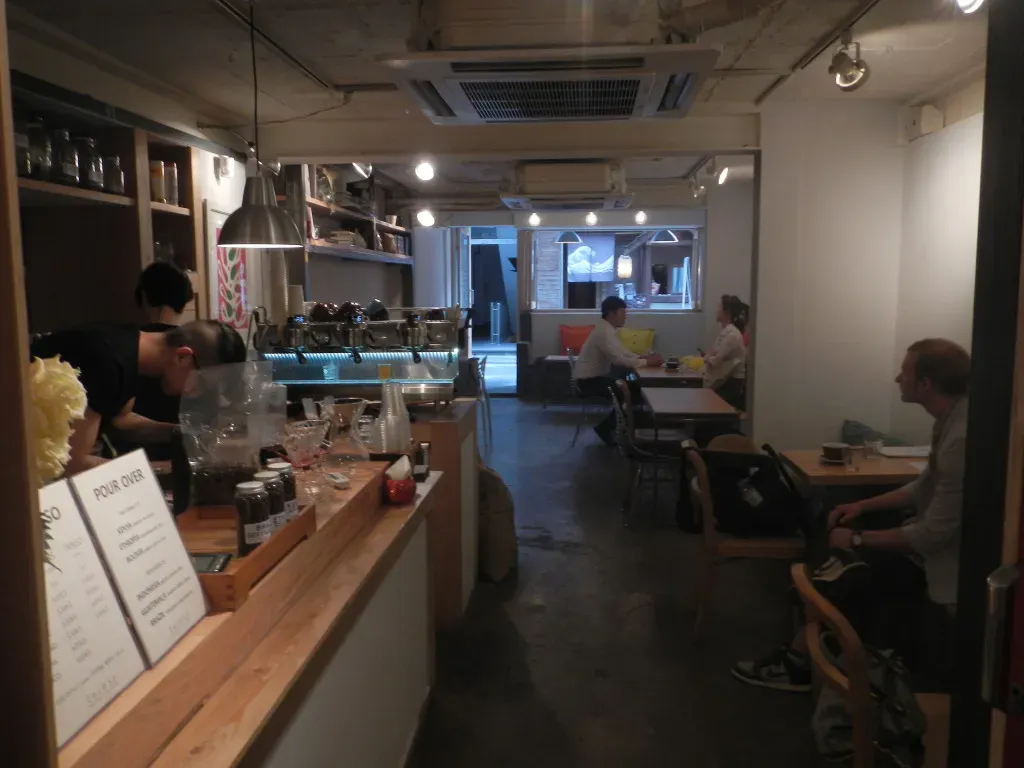 Forest is changing their name to Nektar Coffee Roasters [010-9006-5079, English is passable], but that doesn't effect the quality. This is the grand finale of the coffee walk, and lands you in the northern side of HongDae proper, so you can spend the rest of the night working off that caffeine rush. These guys know spro and have the machine to prove it; triple boiler PID with pre-infusion and programmable pressure ramping. Great stuff, and everyone there is super passionate about good coffee. Their roaster is a customized Giesen.
These + 1 more, which I will post on soon, are the best Coffee Roasters I found;
let me know if I missed any in the comments.
Hope this helps!
– Jason