Arriving back in the united states is always a little odd after so long away; getting off that plane and traveling alone through Seattle as my gateway for English and Americanisms, the tastes and smells and air are so different, and all of that fades to a jaded background static un-noticed after the initial shock.
Seattle makes it all easy though because its such a laid back place (other than you street canvassers!), and I had a great schedule of people to see and thinks to do and coffee to drink and tea to share.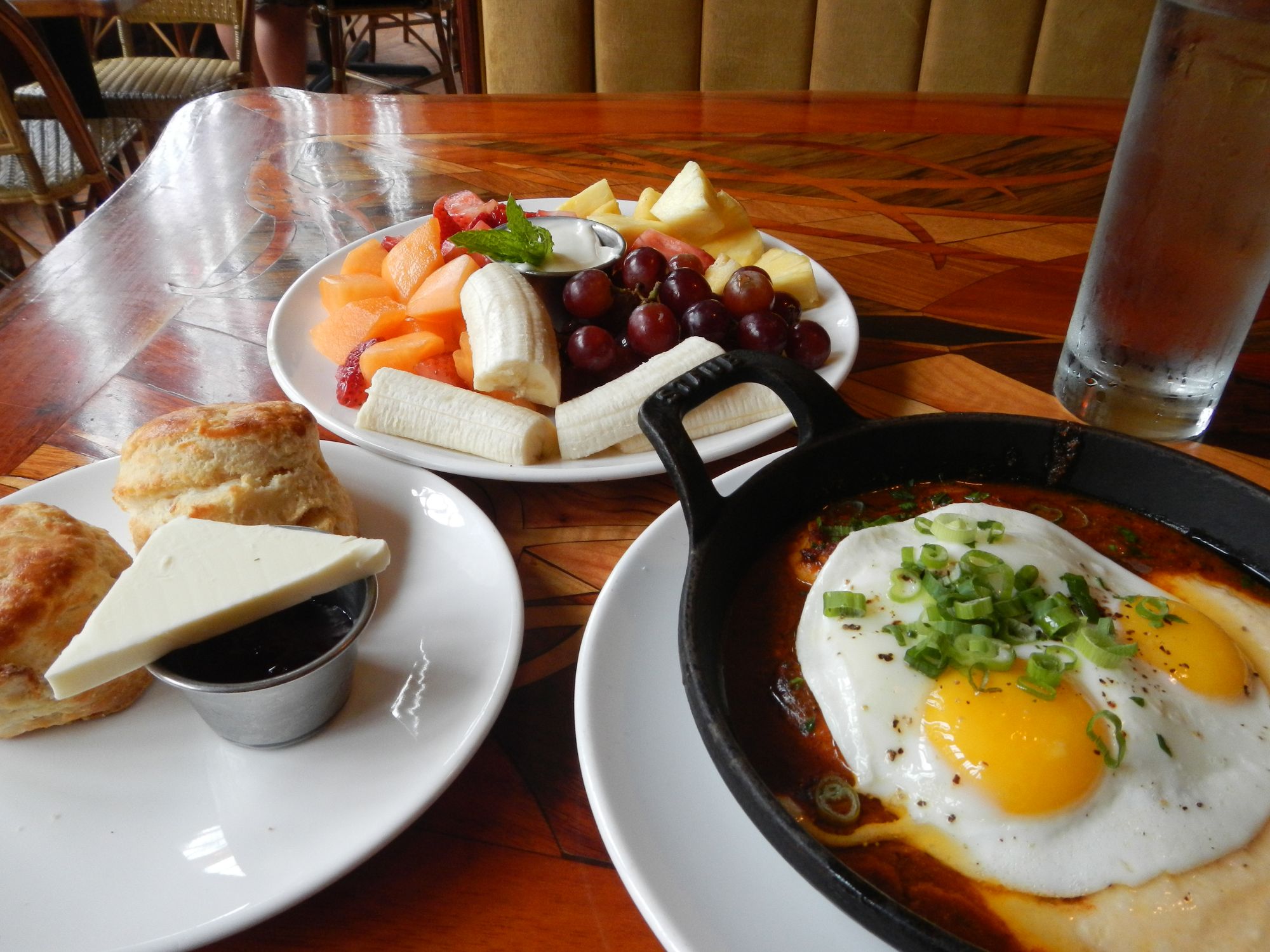 It all needed to start out with a proper American breakfast; Shrimp and Grits with a sunny-side up egg over 'em, side of biscuits, and a proper sized fruit salad (I didn't eat the bananas).
I spent the rest of the morning, after significant taste-but resting period, working with David Schomer of Espresso Vivace; he has his own way of doing things, and I know he takes a lot of flack, but his espresso is great, and he's been in the business longer than anyone. I learned an incredible amount about espresso working with him, and it left me with a lot to think about.
Then the reality crushing caffine high of 3 triple ristreto shots before noon wasn't enough to settle my coffee craving or perhaps ignited a long dormant quest for sugar (I don't usualy like sugar). I needed organic hand made coffee ice cream. Stumptown coffee ice cream. and I was in the right city for it. Thanks Molly.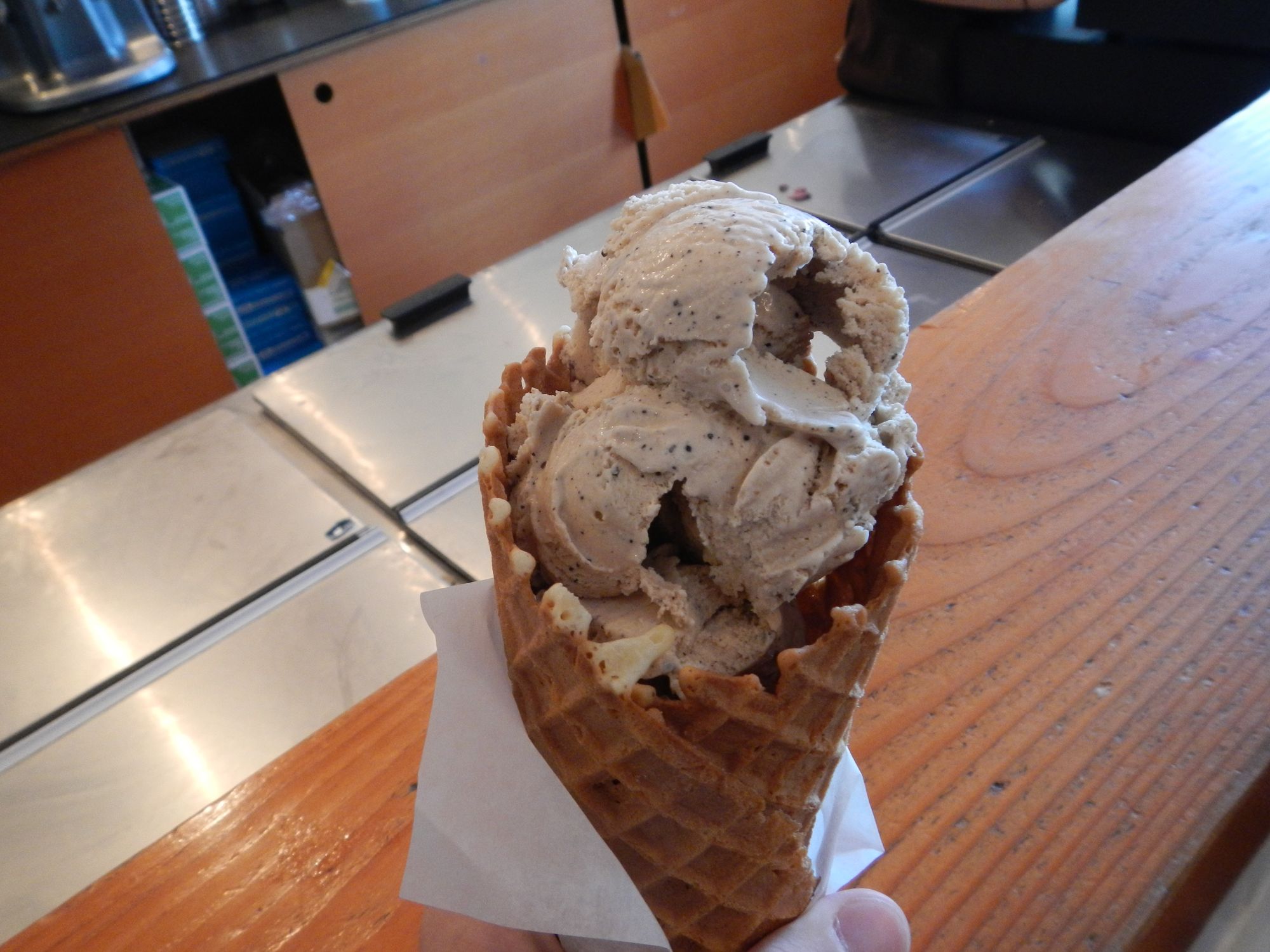 A follow up for this?
Nothing Victrola couldn't handle. Their usual public cupping crowd wasn't enough to contain my caffeine binge, so we filled that place up to max capacity (it had nothing to do with me I swear!).
Perry and Co. do it true, and even the worst of the coffees on the table was a success.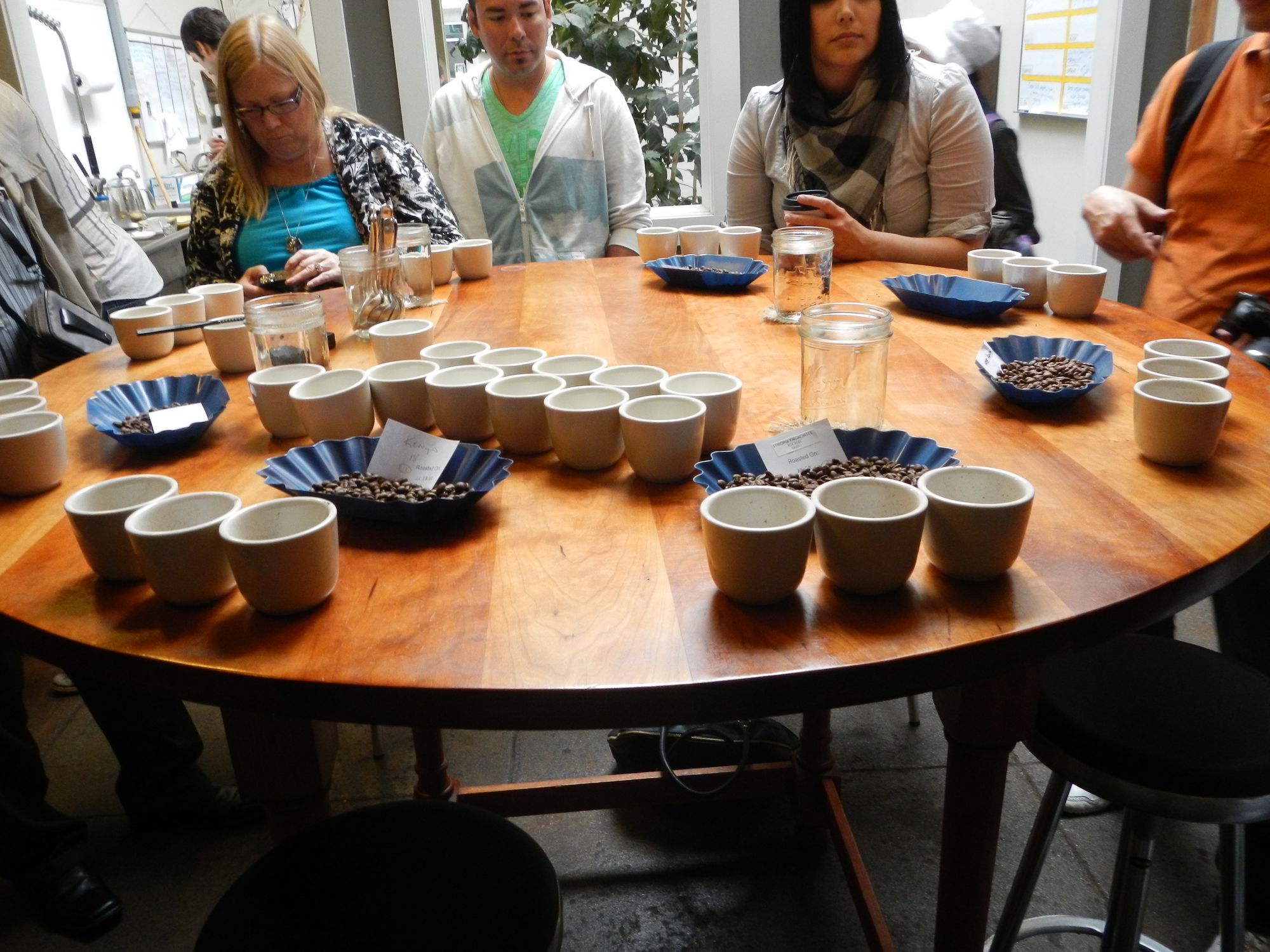 The next day was spent at the ever present (if your a cogent Barista, roaster, or drinker) Stumptown; Andrew let me poke and prod at the roasters (the humans) ask inane questions, and do some tastings. Great time, great feedback, and (most importantly) great coffee.
Last but not least on this breez through Seatown, was for some much needed tea with Brett of Phoenix Tea Fame. I've been friends with Brett for a while now, and he was kind enough to bring me into his home, feed me (awesome vegan food!), and to and introduce me to his friend and business partner "Cinnabar" (not pictured). It was a good time, and the perfect pre-flight cool down from my coffee binge.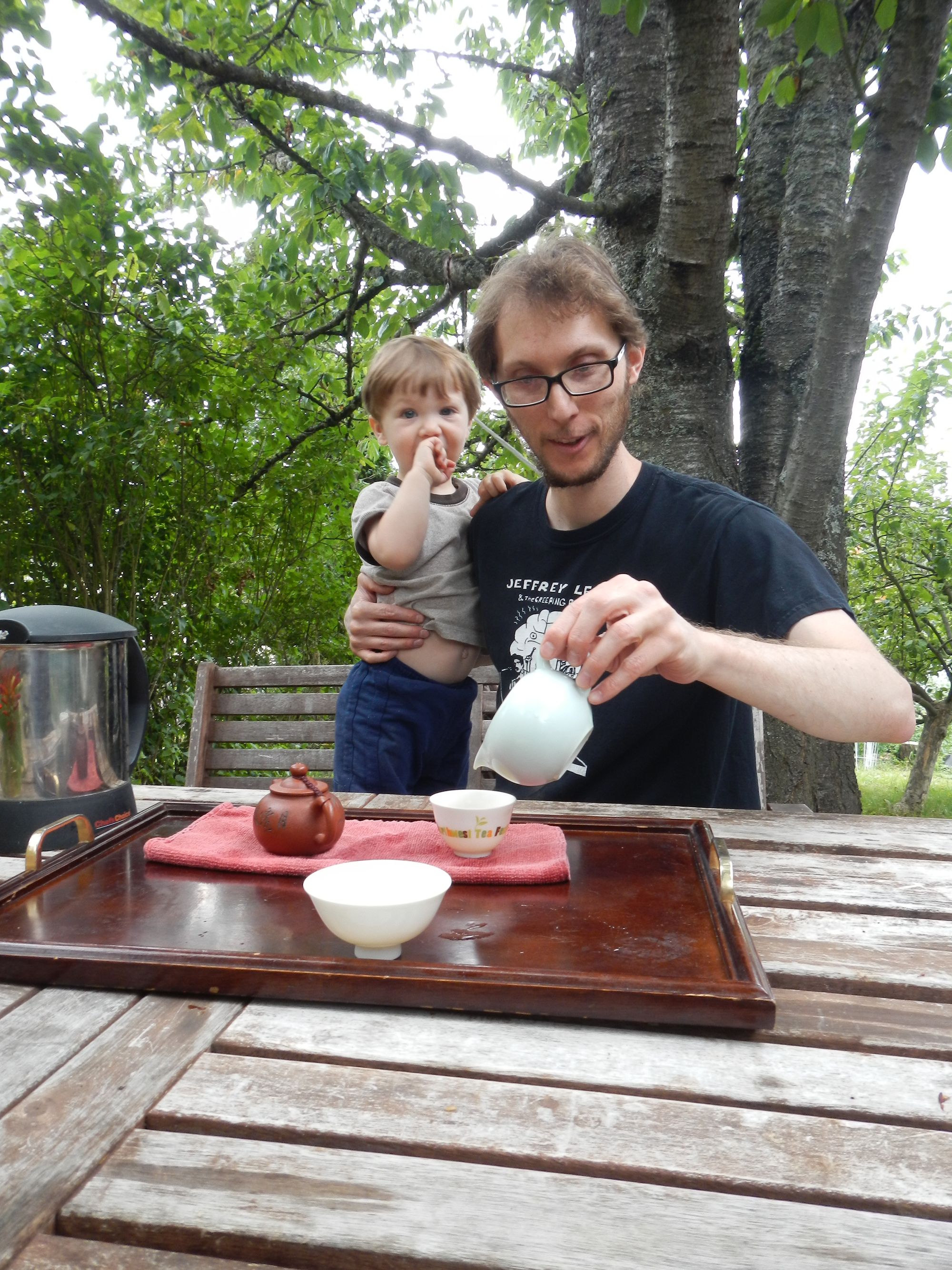 Brett was kind enough to share with me the tea he details in this post!
Till next time,
– Jason
P.S.
Seattle okapi count = 0 :(
---
Migrated Comments
Brett
Great to see you again too Jason. Seattle really is Awesome!