Coffee Tasting at Casa Ruiz
Casa Ruiz is a top green coffee producer in Panama. I know that mat ruffle some feathers, but, after a good 4 days of working with the Dr. (Dr. Ruiz has a PhD in engineering), I can say I have no doubt of their processes and their production quality (of green coffee for export).
I was in Panama working on coffee research, some ecology research, and a secrete project(…), and the Dr. was kind enough to invite me to work with her for my short time in Boquete. We started off with a coffee tasting!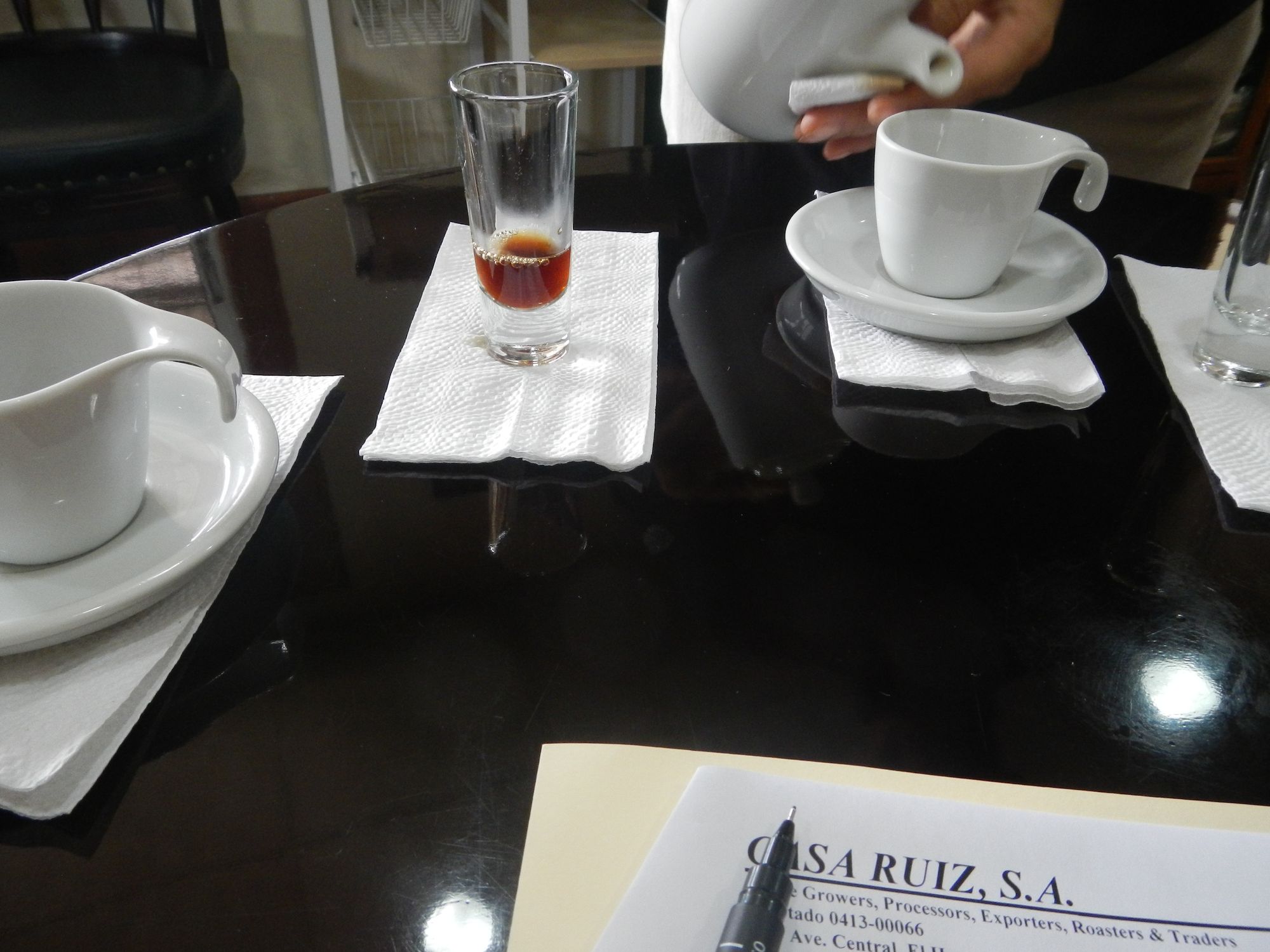 My parents joined me for this trip, and had their first serious coffee tasting in a flavor-sensory setting. I think they got a lot out of someone other than me lecturing!
We taste a Pacamara and a Geisha, and the Dr., playing a well known sensory trick, put the same coffee in 2 different cups without our knowledge so we could see how variable the filter of cognition could be! (don't worry, I didn't fall for it – my parents did!)
Dr. Ruiz led us through the various stages of smelling the coffee using various methods, agitation, and tasting methods. I even learned a new slurp and hold methods for separating frontal and rear flavors in the mouth. It was a very successful tasting.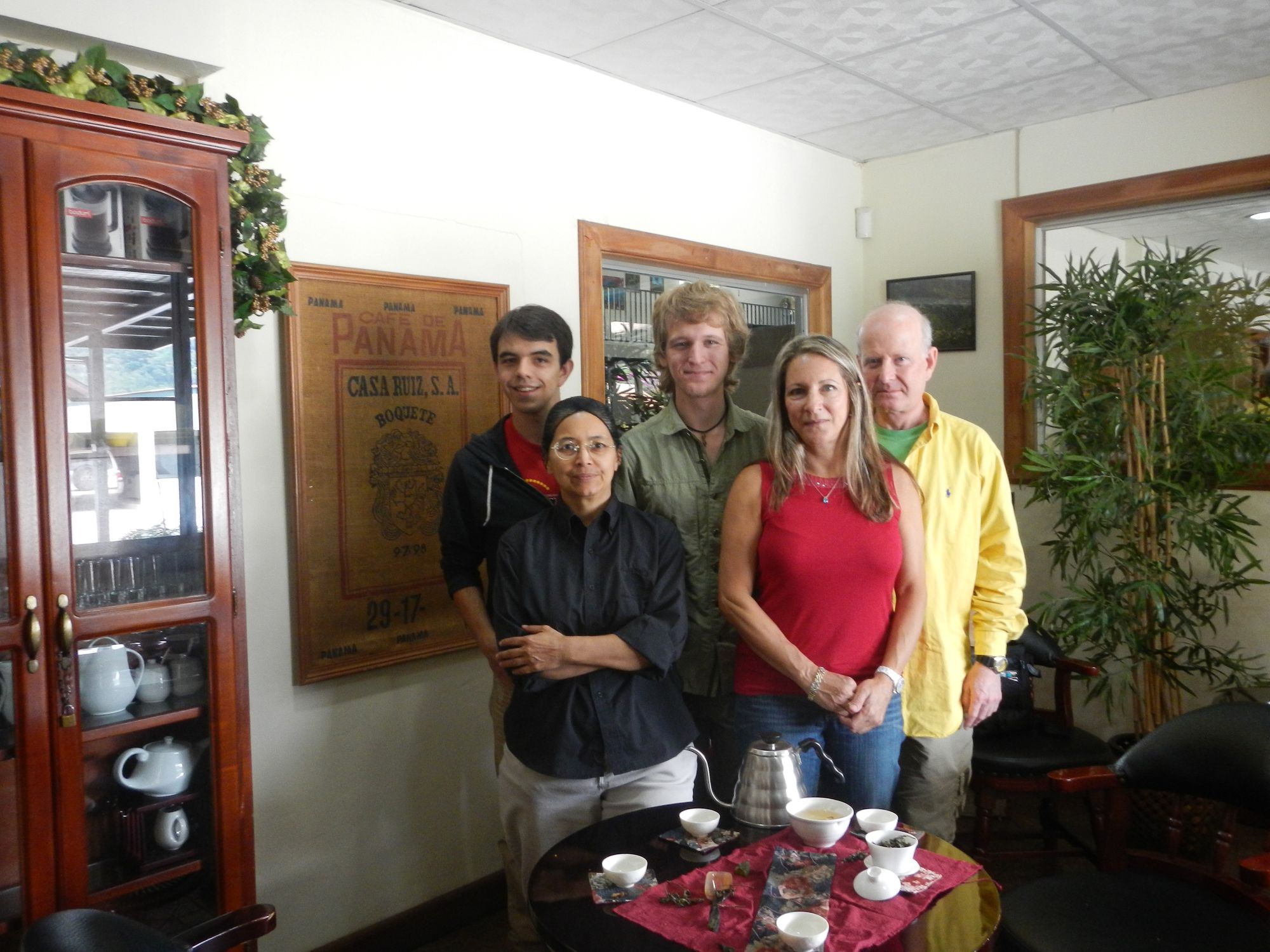 We then worked on the secret project together, using the Casa Ruiz sensory lab. I can't give any details, but I will say, some great things are coming of it.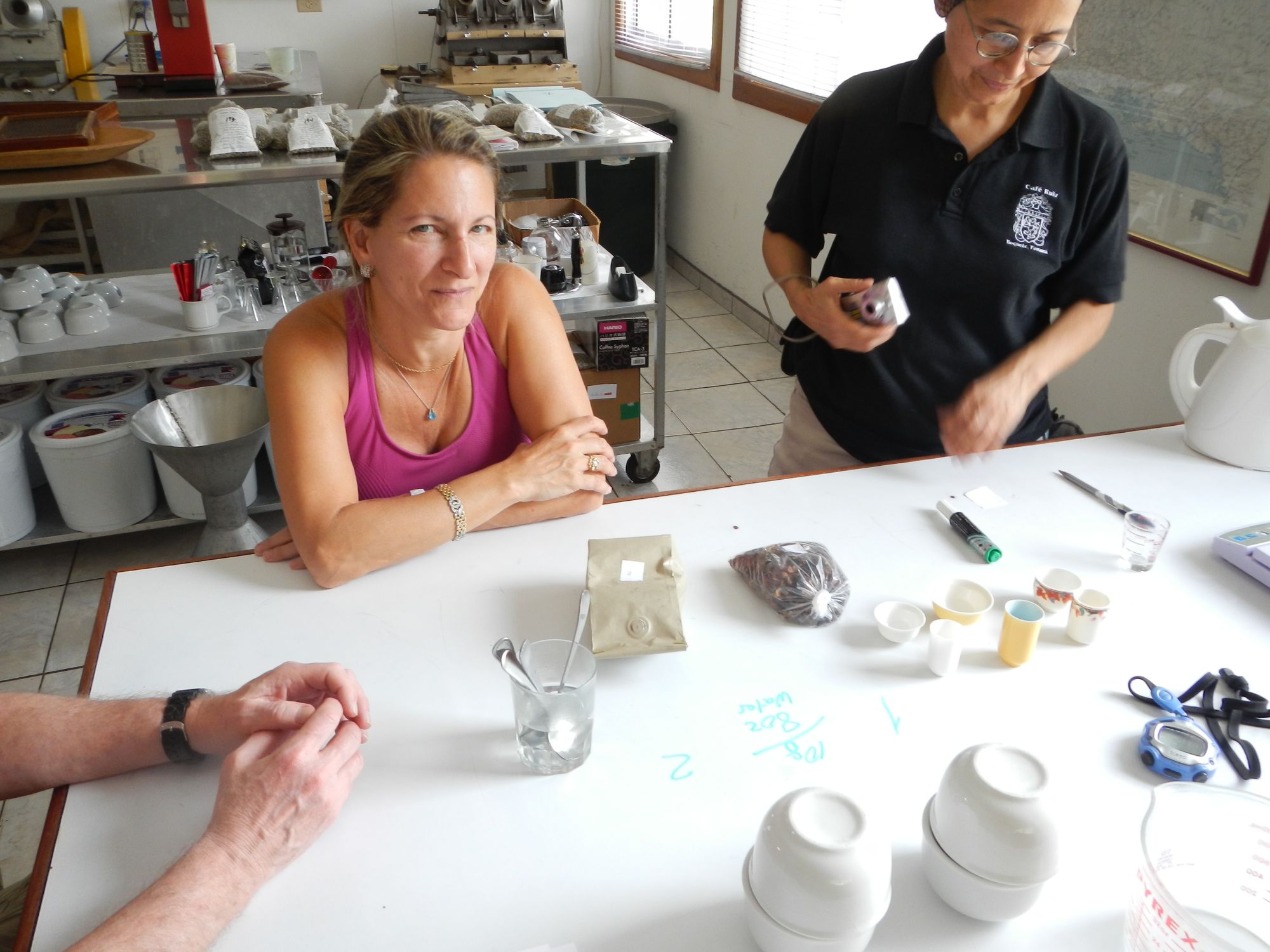 This may or may not be the final product!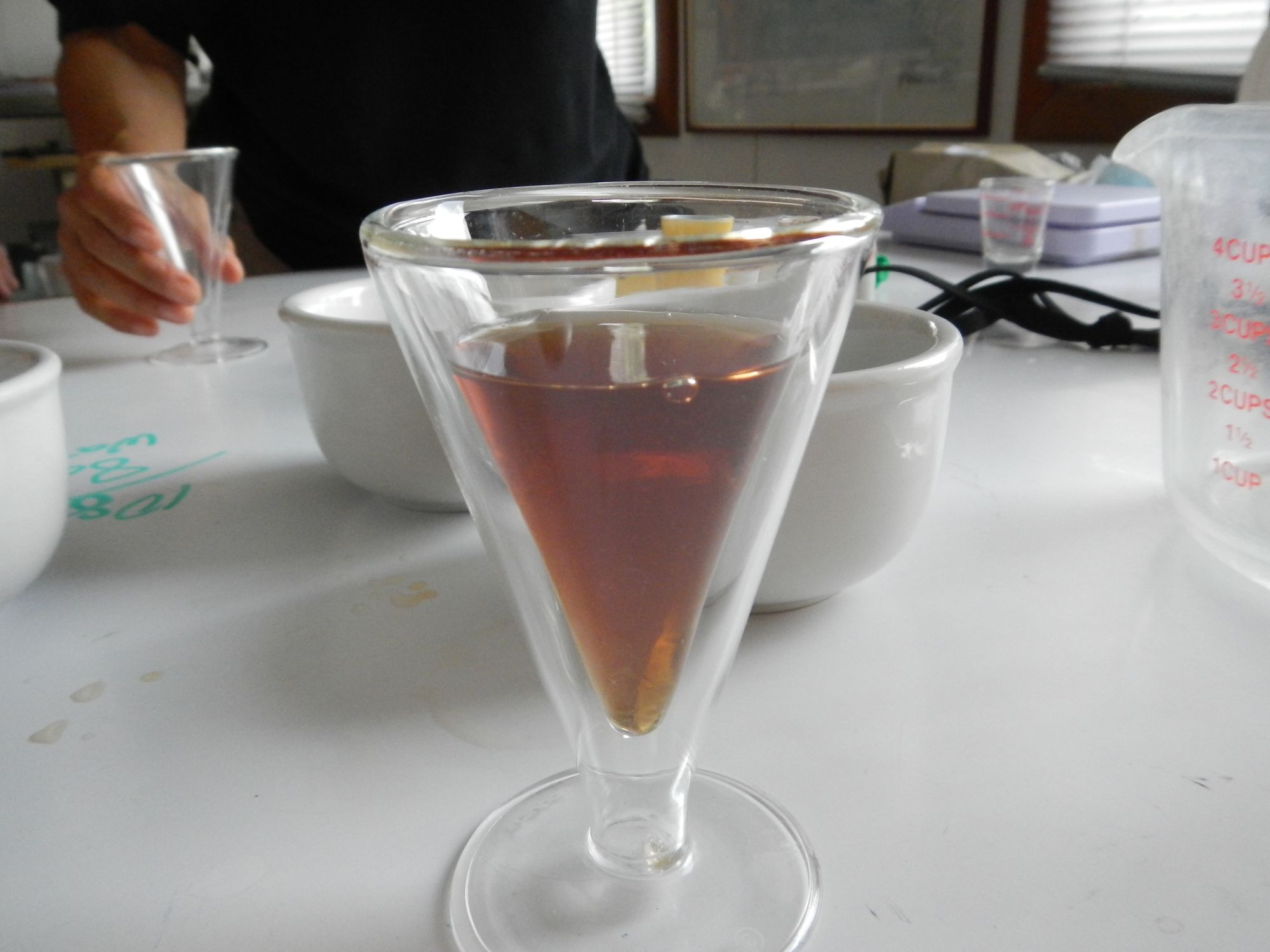 Any guesses?
– Jason