Quarantine Fever Dreams and Grandiose Delusions
TL;DR: I have a new website and book! Please join me at teatechnique.org
Way back in 2012, I mentioned on this blog that I was writing a book… (see post HERE). With COVID-19 and the resulting quarantine, that book expanded into a series – and I have completed the first book. After careful consideration and with the support of my editorial team, we have decided to serialize the publication on a member's only forum to host discussion and debate on each chapter.
It is thus with great joy and trepidation that I announce the founding of a new organization for the Chinese Tea community: teatechnique.org
Joy because this project is at once the best work on Chinese Tea Ceremony I have produced and a world of difference from the posts that appear here, on Cult of Quality.
Trepidation because any new organization lacks members and impact – I actively fear that you, dear reader, won't join and that Tea Technique will never match the educational impact of the (now defunct) Tea Institute at Penn State.
The Book
The first book in the series, "An Introduction to the Art and Science of Chinese Tea Ceremony: On Theory, Meta Theory, and Culture", examines the cultural forces that shaped tea ceremony , the contemporary forces that threaten its future, and a recommendation for the progression of the praxis.
This book, and the following books in the series, are written for advanced-intermediate to intermediately-advance level practitioners of Chinese Tea Ceremony (and thus not suitable for any "tea masters"); it is not an introductory text, a how-to manual, or a review of specific teas and wares. Nor is it a reference text to be consulted with specific questions. Instead, the series aims to be an education for those who already know how to select and brew tea; it is a text written to help advanced practitioners progress their personal knowledge and technique.
On Writing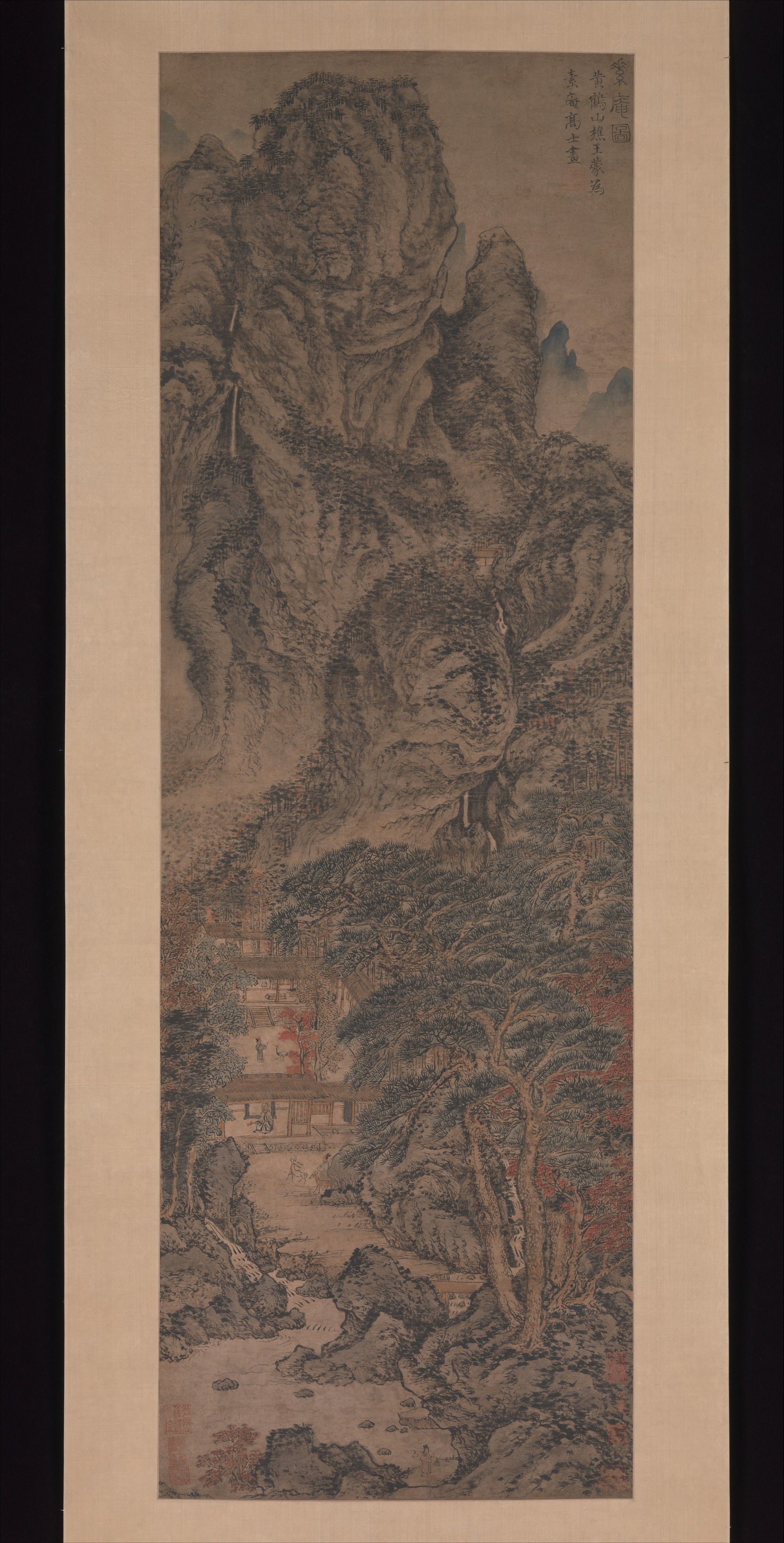 The Simple Retreat by Wang Meng ca. 1370
I began anew at this daunting task in late February of 2020, when COVID-19 and quarantine upended my professional life. Restricted to my Manhattan apartment, staring out at an empty New York City, and often alone in my tea room… I began to write. My dedication to tea may have wavered in the years of distraction between the decline of the Institute and the writing of this book; I may have focused on other worldly pursuits. Yet, like those scholars of the past who retreated from the city to their mountain huts, all I needed was some time and space.
Writing, especially in the early days of the pandemic, felt ebullient; I still find myself, finishing a section (of the next book) and having grandiose delusions that this may be my Philosophiæ Naturalis Principia Mathematica – that I may be the Isaac Newton of tea, toiling alone in a pandemic to make history.
Now, in announcing the time and form of publication, my excitement has been replaced by fear. Fear, for I know my delusions of grandeur are not to be. Whatever await me on the journey, I know that the path is long, the challenges will be steep, and the okapis are all well-hidden. Only two things are certain; firstly, that I will be consuming a lot of tea, and secondly, that I will not be alone – this book would not exist without the loving help and support of my editorial team: Pat Penny, Ryan Ahn, and Zongjun Li (all, I may add, former Executive Directors of the Tea Institute in the order of historical succession).

The Publication
This series will be published on a subscriber-only website, with a forum dedicated to each section – allowing for cultivated discussion and debate amongst members.
It was a difficult decision to start a new organization. In weighing the benefits of publishing online versus a printed book, we found that the ability to discuss, debate, and interact with subscribers far outweighed the prestige of traditional publication.
Sections will be published approximately weekly, and subscribers will have access to a few other benefits of membership.
Join Us
This is a grand experiment – a way of regrouping the educational mission and vision for the future of the praxis of Gongfu Cha. The book is written – now all it needs are readers.
– Jason Cohen
From Quarantine in NYC
March 10, 2021