Extreme ChaXi – Taiwan Mountain Side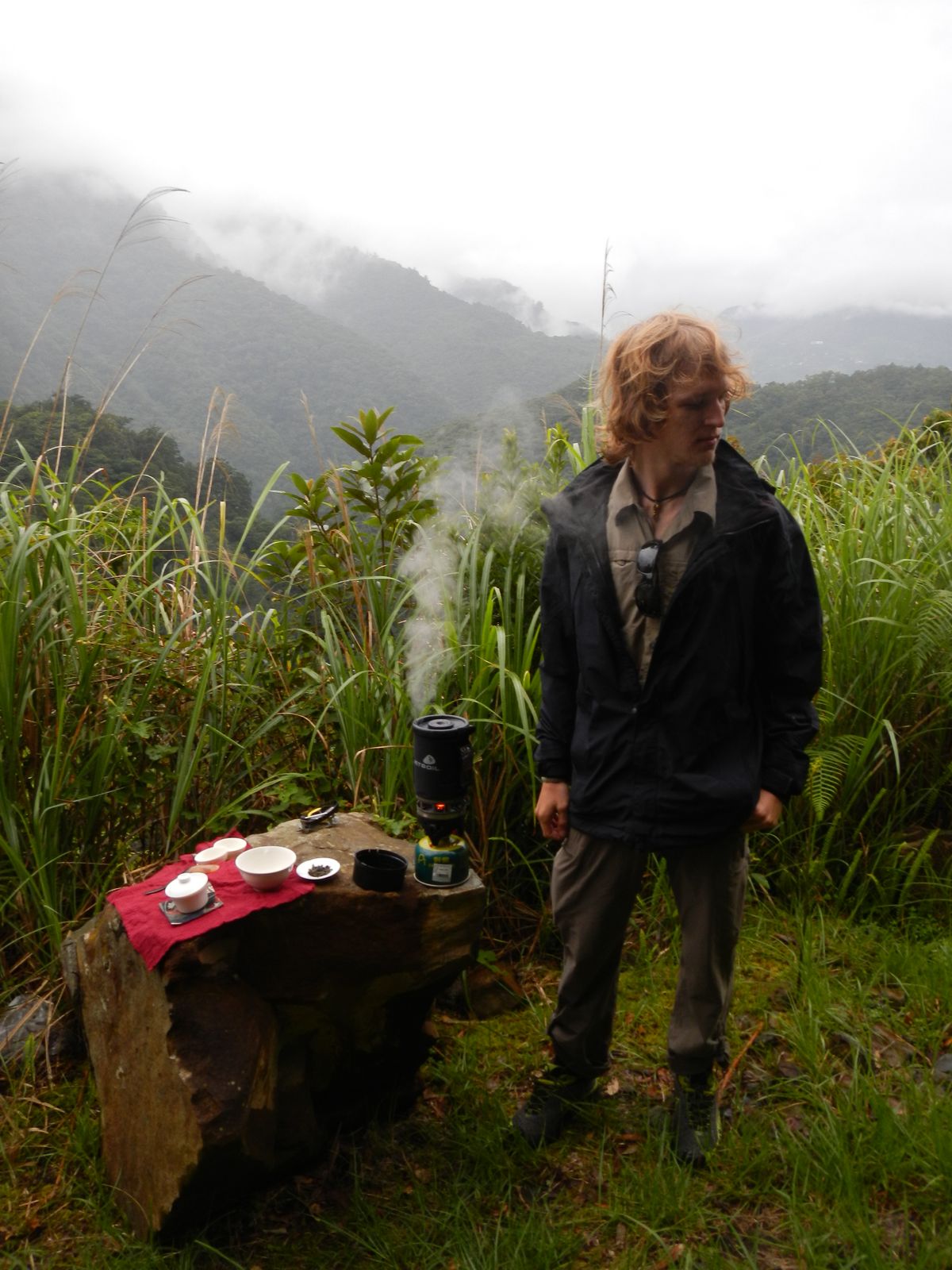 Doing ChaXi is one thing; doing it on the side of a mountain in the rain off your motorcycle is quite another. This is Extreme ChaXi. Welcome to the game.
For this High Mountain Chaxi (at ~1300M) I brewed an ALiShan GaoShan from April 2011. Good stuff!
Brewing outside (on a mountain in the rain) is quite the experience, but it is not a good way to get to know a tea. For Extreme ChaXi, you should use a tea you know well!
---
Migrated Comments
Ellie Owens
I am glad you all are having a GREAT adventure this summer.  Learn lots. and regal all of us with wonderful stories and lectures this fall.
Jason's Reply
Dear Ellie,

Will do!
I have a lot more stories than I could possibly fit on my blog!

All the Best,
Jason