The White Knight – An Every Day Hero
Sometimes, people for no reason but to be helpful and kind, go far out of their way to help others; this is one of those times. As I alluded to in this post, Pat and I got (very) lost on the small section of our ride from Banciao to SanXia, before the mountains ever started. To be fair, that was the trickiest part of our directions (in Chinese) because we had to get on and off and back on to 3 exits / on ramps in a row underneath the actual highway (motorcycles aren't allowed on the actual raised freeways). We never would have found it without help. And help we had.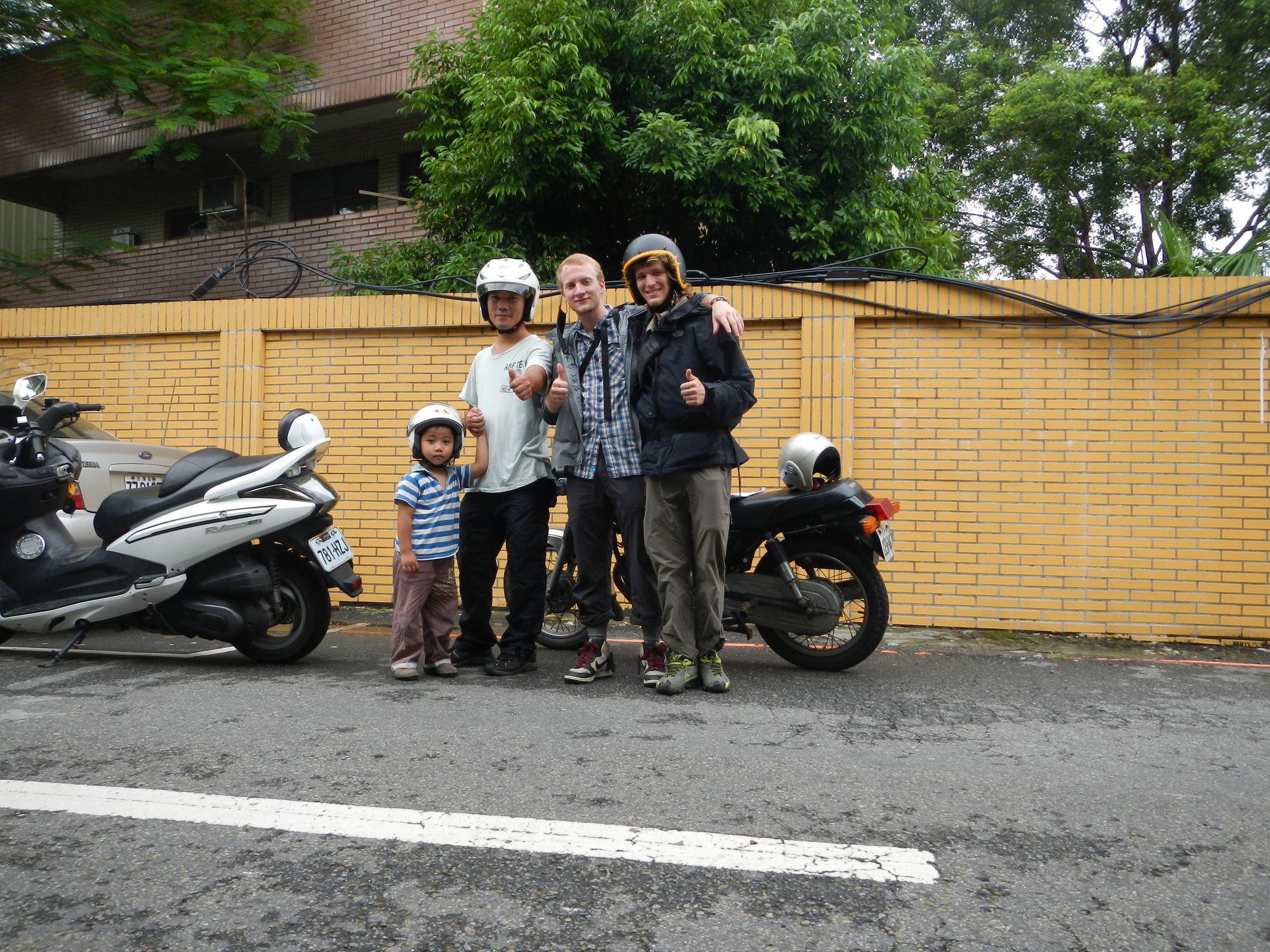 With just a simple question of location, Pat and I made a 180 degree U-turn, and then, after reflection, The White Knight (all white 250cc scooter, way faster than our bike, and in a white shirt) was off, coming out from behind us, with his son hanging on, and motioning for us to follow him. It must have looked like a chase scene, because he kept up a fast clip! He spent 15 min getting us on the right on ramp (where this photo was taken).
We don't have his name, or any way to contact him, so here is our thanks, and a salute to the the Every Day Hero.